28th june 2015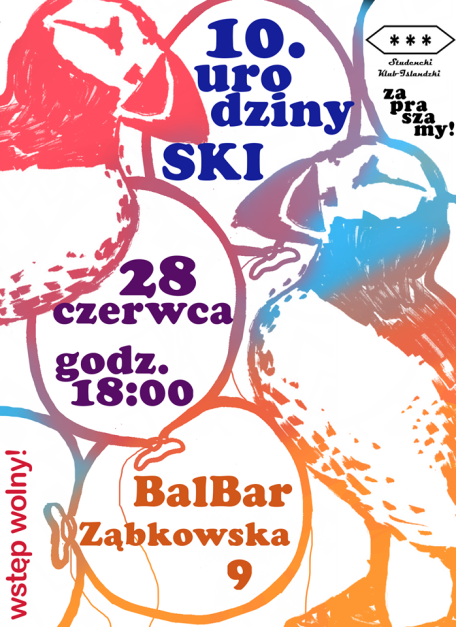 10th Anniversary of Islandic Student Club
On Sunday 28 June Icelandic Student Club ( SIC) celebrated the 10th anniversary of its activity . This event, with attendance of representative of the Consulate took place in Warsaw's Praga district .
The program included i.a. animation presenting all the official events organized by SIC , Icelandic songs, a report from the expedition to Iceland , as well as the performance of a acting group "Mimochodem".
Congratulating to Islandic Student Club anniversary of activity , we wish successes and further interesting and valuable initiatives.