11th july 2016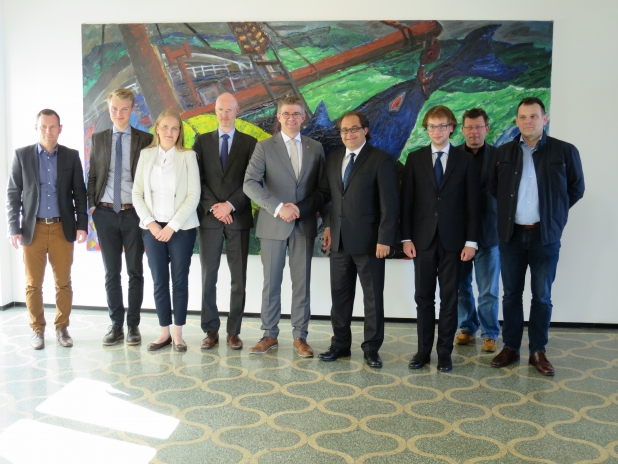 Delegation from Polish Ministry of Maritime Economy in Iceland
Marek Gróbarczyk - Minister of Maritime Economy and Inland navigation, Krzysztof Kozłowski - Undersecretary of State in this Ministry, Joanna Ciągadlak-Socha – Head of the Unit from Fisheries Department and Bogusław Szemioth - Honorary Consul of Iceland visited Iceland on July 6 -8.
During the stay delegation visited inter alia Matís - Icelandic Food and Biotech R&D institute, Icelandic fishing operators, companies providing of advanced systems and services for fisheries industries and also University of Akureyri.
Most important item in the agenda was a meeting with Gunnar Bragi Sveinsson – Minister of Fisheries and Agriculture. The main points of this meeting were cooperation in the fisheries, in the shipyard industry and the possibility for further expansion of commercial relations. Ministers also signed a memorandum of understanding on cooperation in the fisheries, fishfarming, biotechnology, shipyard industry and trading.