3rd march 2020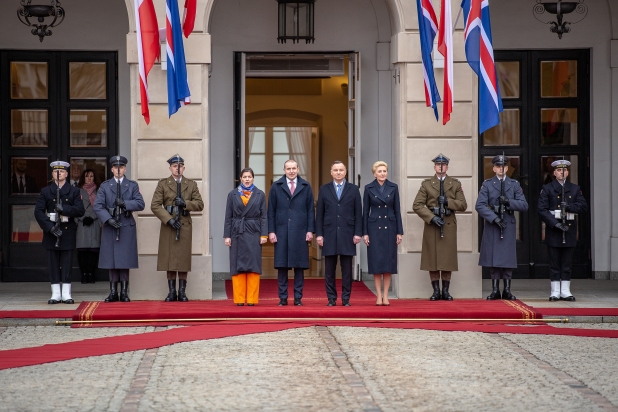 Official visit of the President of the Republic of Iceland to Poland
Icelandic President Guðni Th. Jóhannesson and his wife Eliza Jean Reid started their three-day official visit to Poland on Tuesday.
In the presence of the two presidents a declaration was signed between both countries' education ministries regarding teaching of the Polish language in Iceland.

Polish and Icelandic Presidents, Andrzej Duda and Gudni Thorlacius Johannesson met in Warsaw on Tuesday to discuss, among others, geothermal energy and relations with Russia.

According to the president sides also discussed security issues, the situation on NATO's eastern flank and in Ukraine. "I presented to the president how I perceive it and how I perceive Russian policy in this respect," said Andrzej Duda.
[Photos courtesy of the Warsaw Garrison Command]