4th march 2020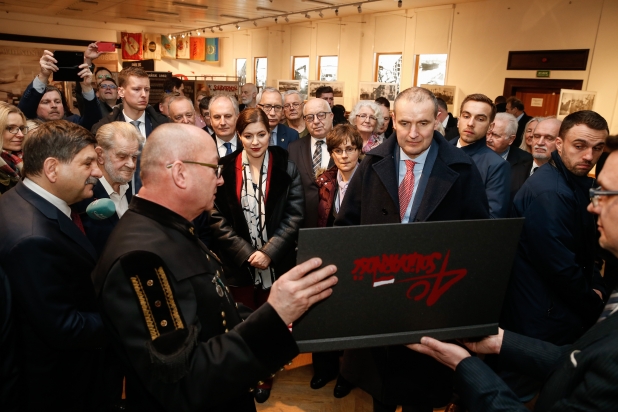 Official visit of the President of the Republic of Iceland to Poland -2nd day
On Wednesday, second day of President Johannesson and his wife Eliza Jean Reid visit to Poland, they visited the Office for Democratic Institutions and Human Rights (ODIHR) and Warsaw University.

"Defending Asgard, independence and human rights. The use of history in current affairs" is the title of a lecture that Guðni Th. Jóhannesson, President of Iceland, gave at the University of Warsaw.

In his speech, the President of Iceland, referred to the good and bad sides of using history in present activities. He talked about Asgard and other issues concerning Norse mythology and its references to current affairs.

During the lecture, Guðni Th. Jóhannesson presented the importance of historical memory, using examples from the history of regaining independence by Iceland and Poland, as well as references to pop culture. He also mentioned about winter school "Memory in Conflict" organised as part of the 4EU + Alliance at the University of Warsaw.

President of Iceland also answered a few questions from the audience related to his country's attitude towards Brexit, the Polish community in Iceland, and methods of using history in educational policy.

After the lecture at the University of Warsaw the Presidential Couple travelled to Gdańsk where both laid wreath under the Monument to the Fallen Shipyard Workers of 1970. The Icelandic Presidential Couple also has visited the historical venue of Sala BHP of Gdansk Shipyard andthe European Solidarity Centre.

First day of the visit in Gdansk was finished with official reception hosted by the President of Iceland at Artus Court in Gdańsk.
[Photos courtesy of Mr. Wojciech Figurski; Mr. Jerzy Pinkas / www.gdansk.pl; ]