5th march 2020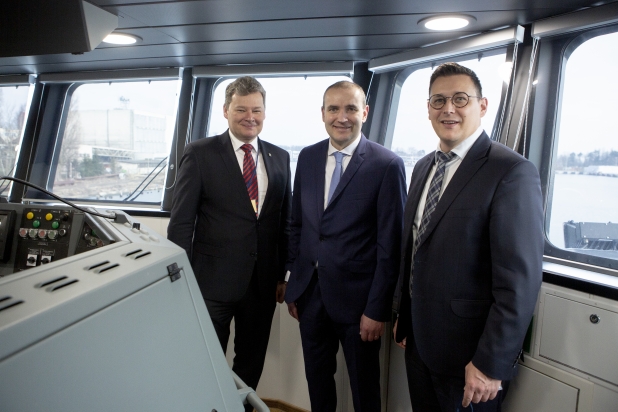 Official visit of the President of the Republic of Iceland to Poland -3rd day
On Thursday, the last day of the Presidential Couple visit to Poland, H.E. President Johanesson has started the day with sailing on Oceanograf vessel, R&D ship owned by University of Gdansk where he had opportunity both to meet representatives of Gdansk Port Authority to discuss about port & shipyard industry and to hear more about marine and oceanography higher education. Later on the agenda foreseen visit at Maritime Advanced Research Centre (CTO) dedicated to learn more regarding the sector of R&D ship design.

At the same time H.E. Madame Reid visited the Gdańsk Shakespeare Theatre (GST). Besides sightseeing the venue H.E. had meetings with Representatives of Gdansk Equal Treatment Council and Gdansk Immigrants Council. Moreover the second part of the visit at GST included meeting with Representatives of the Gdansk sector of enthusiast of Icelandic literature.

The day as well as the whole visit in Poland was summed up by the visit of Presidential Couple at the Museum of the Second World War.

Additionally, at the deck of vessel Oceanograf, the Memorandum of Understanding between University of Gdansk and University of Iceland was signed by Rectors of both Universities.
[Photos courtesy of Mr. Wojciech Figurski; Mr. Jerzy Pinkas / www.gdansk.pl; Dominik Paszliński / www.gdansk.pl; ]